Tuesday, March 8, 2011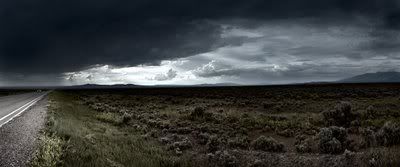 So the question posed today is "What would I be doing if I weren't in science?" For me this is a loaded question. I had no intentions of ever being a scientist, though maybe I should have read the signs. When in second grade I told my teacher I wanted to be a paleontologist or an archeologist, and I wasn't sure which one, because I didn't know whether I wanted to focus more on people or on dinosaurs. I had dinosaur books, historical paleontology books, etc. Oh, and did I mention – in 3rd or 4th grade I tried to write my own anatomy and physiology book. Tried to illustrate it, too, and discovered I cannot draw to save my life. I wanted to be an artist so badly…
I wanted to sing and dance and act when I was a kid. I took dance classes and drawing classes, joined the drama club, and tried joining the school choir. Let's just say the only things I could even do at all were dance and act (better for my ego that way, listening to me sing is better done by the deaf). And the dancing is frankly questionable; flexible I am not, not even a little.
I wasn't a bad actor. Not a good one either, but damn did I have (and I suppose I still do) a clear and precise speaking voice. I went to a Catholic school (yeah, I know), and would always be chosen to read for Mass. So I tried hanging out with the artsy kids. I was an extremely rational young girl - the joke in my family is that I was born an adult – and I never really fit in with those kids. I did however learn to play violin, and became a closet poetess. I still write (obviously), and still write poetry and essays, and, well, whatever my head thinks of. Those pieces are very private to me, because they expose me in a way that nothing else in this world could. They bare my very naked soul.
So without any real talent apart from a speaking voice and enjoyment of being on stage, I got really deeply into acting, and did drama club through middle school and all 4 years of high school. I loved the artsy crowd, and had a lot of fun with them even though I was sort of an outsider. They were great folks, and accepted my eccentricities anyways.
Time to apply for college came about. I was first accepted into university as a theatre student. Obviously that eventually changed through some realizations, mostly to do with finding jobs and making enough money for a living. Then in some weird, warped, sick and twisted path I made it here - and in chemistry of all places. The last thing I wanted to do, since, well, my father is a chemist. Oops. (That whole rebellion thing.)
The directions in science that interest me are many and long. My scientific schizophrenia, as I have mentioned before, does not ever let my mind be quiet. I wish I had done chem. and physics as an undergrad, maybe mathematics too, and continued on. String theory has captured my fascination as of late. I wish I was doing things like nuclear physics or, my other secret love, engineering. Oh, all the toys I could play with… Damn!
I always think that if my life hadn't taken on this strange path, I might have ended up as some sort of full time performer, or an English professor. I loved English in high school, was very involved with literary magazines in college, and even wrote my own columns and pieces in the college newspaper. Dirty little secret I will let you in on - I published some poems back in the day, when I was in high school, though I did it anonymously. Putting that private of writing out there was difficult so I did not want to attach my name to it. I thought that the idea of journalism, maybe to become a news anchor or a headline host type like Anderson Cooper, would be fun and suitable for me.
The other avenue I could easily see happening was getting deep into modeling. I have the height, the length and lack of figure, and the sick love of fashion. I do dabble in it presently and have some fun doing photo shoots and runways here and there but nothing major (it's all for fun these days and my prime age for it has passed). Travel with modeling is great, and all the sights you see, plus being part of those amazing fashion pieces. The runways are really these large scale art shows. That could fulfill my creativity needs, and I could eventually get a business degree and build a fashion empire based on my success as a model. Of course, I would have to become a successful model first, and it's a hard life. If you want to know your flaws, stand in front of a photographer and a designer. It's a scary place to be, and you need some super thick skin to get through it.
In the opposite vein of modeling, I think being a chef could be fun. I never really dabbled in it seriously but those that know me know I LOVE to cook and try recipes and modify them. My poor friends and family, I experiment on them a lot. I try all sorts of different dishes and have been told I am not bad at it. I even have a small little food blog where I post the things I experiment with or new recipes I try out. Then again it could be the chemistry talking, nothing like being able to safely eat your experiment afterwards!
I almost went to med school, which is why I had started an MS in biochem before I came to the chem department. I was in the middle of applications, when I was courted by the chemistry department and given an offer I couldn't refuse. I desperately wanted to be an oncological surgeon. Oh, surgery still fascinates me to this day. I like watching surgery shows, and looking through my little brother's anatomy books. I loved the problem solving of medicine, and the blood, guts, and gore of course. I do sometimes wonder what I would be doing if I had done med school. I still think about it a lot.
The moral of the story, I guess, is that I kind of could have gone in many directions, and I had lots of choices, but all my paths - no matter how crazy or totally bizarre - led me here, to science.
The important thing to take away from each scenario, though, that doesn't change even in my current state of affairs, is the end result I am hoping for: world domination. Hehe.